One of the lead business storys in the Sunday Independent forecast 'Construction output in Ireland to suffer the worst decline in the EU'.
There are a number of reasons for this, ranging from relatively slow adoption of new industry technologies and building methodologies (MMC) over the past decade to the decisive and stringent measures put in place by the Irish Government in the interests of public health. The shutdown was unquestionably the right thing to do. But now, the industry is struggling to regain momentum on projects while navigating the new Covid-19 safety measures, including working in shifts and ensuring social distancing on sites.
At this stage, the data confirms that Ireland's construction industry has been harder hit during the COVID 19 pandemic than at the height of the recession. Also, the new pandemic-responsive safety measures, while critical and comprehensive, are expected to negatively affect productivity. As the Sunday Independent headline declared, Irish construction output is expected to suffer a contraction that would surpass any single-year decline during the financial crisis (Euroconstruct forecast) and latest figures from Davy show construction output in Ireland is expected to fall by 37.7% in 2020, which, if accurate, will likely make it the worst across the EU.
Finola McCarthy and Alison Bearpark, solicitors with Ronan Daly Jermyn published an excellent article on 'Evidencing Construction Delay Claims – The Importance Of Maintaining Site Records When Substantiating Or Defending Delay Claims'. You can read the full article here: https://www.mondaq.com/ireland/construction-planning/959530/evidencing-construction-delay-claims–the-importance-of-maintaining-site-records-when-substantiating-or-defending-delay-claims 
The article acknowledges the productivity losses arising from the shutdown but also points out that construction works are progressing at a slower rate due to compliance with the new pandemic safety rules. The authors go on to cite a recent Australian litigation case and lessons learned from that, reminding building contractors in Ireland of the importance of maintaining site records in substantiating or defending delay claims: 
"While the evidence of experts is useful in a delay claim, contemporaneous records is the best evidence…The judgement is a reminder that the opinion of a delay expert alone will not substitute the requirement for evidence of the actual cause and impact of an alleged delay. The use of expert evidence must be connected to the factual evidence from the project site."
Members of the Lensmen team are currently working with a number of contractors in Ireland to ensure 'contemporaneous evidence' by way of regular drone footage of the site and bi-weekly Matterport scanning and creating tours of the works in progress.  Our team has extensive experience in this industry, from architectural photography to time-lapse footage and everything in between. We understand how to capture footage safely in a live environment. Contact us to discuss your project requirements: Phone +353 (0)1 819 7738 | Mobile Phone +353 (0)87 258 4388 or info@lensmen.ie

Founded in 1952, Lensmen is one of Ireland's most established and accredited photography and video production agencies. The Lensmen team specialise in press, PR and commercial photography, corporate video services, time-lapse capture, and 360 videos.  Lensmen: Brand storytelling designed to engage https://www.lensmen.ie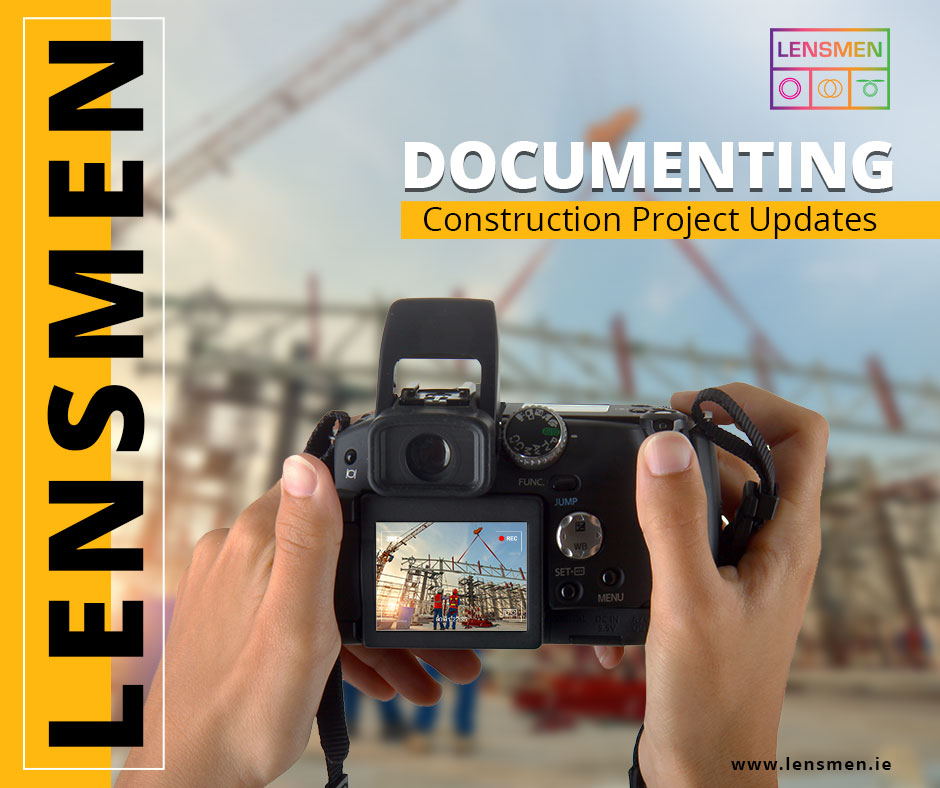 View Similar Construction Photography Services and More