Drone Photography and Video
Aerial Video | Ireland | 4K Video | Drone Services Real Estate
Lensmen have been involved in a number of different aerial photography and video services for the past 10 years.
We have used our drones for construction, roof surveys, land surveys, real estate, parts of marketing videos, environmental changes, and recording the changes on a site.
Lensmen quote for all projects no matter how big, small, or detailed. Contact us to make an inquiry
Get in touch today to get started on your drone project.
Phone +353 (0)1 819 7738 | Mobile Phone +353 (0)87 258 4388 or info@lensmen.ie
Construction Drone Photography
Here at Lensmen, our fully qualified Drone pilots utilise the Phantom 4 RTK to provide you with an accurate and detailed map of your site with an efficient turnaround time, ensuring you can get the results to your engineers and clients quickly and without delay.
The DJI Phantom 4 RTK is a drone capable of surveying and generating both 2D and 3D maps of an area. The RTK module is capable of accurately surveying an era and providing accurate data relating to it, like topography, depth, height, length, etc.
The use of drones in surveys has increased dramatically over the past 10 years, providing companies with an accessible and cost-effective method for surveying and mapping a wide range of areas.
The Phantom 4 RTK simplifies the mapping of landscapes, reducing the need to map out an area on foot or using older methods, which would take several hours.
The DJI mapping software makes it easy to share the generated maps to multiple sources, allowing those on the ground to quickly access it when needed.
Whether you have a construction site, an empty plot of land, or an existing building that you need mapping, Lensmen is your go-to company.
Construction Drone Aerial Video Production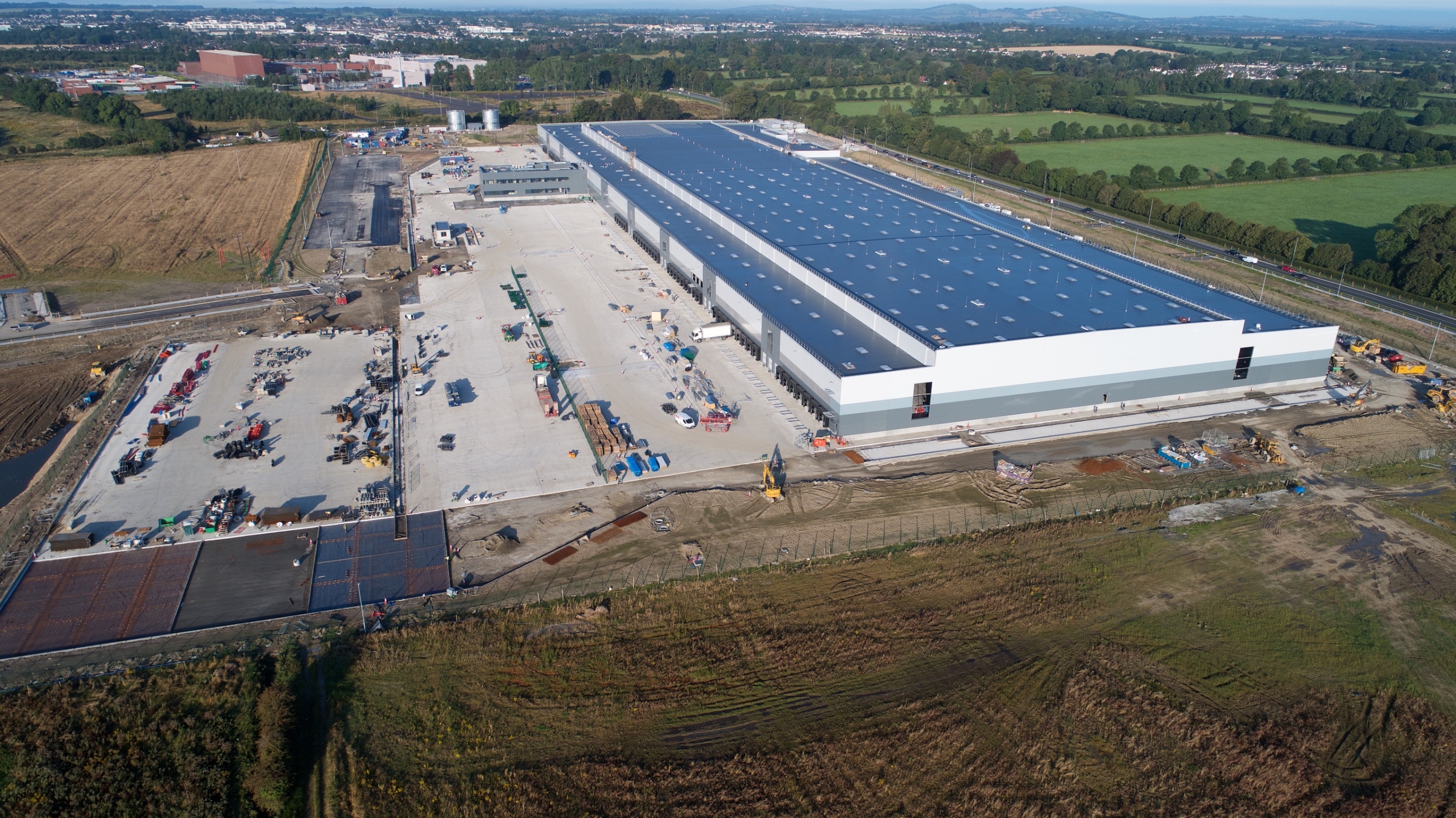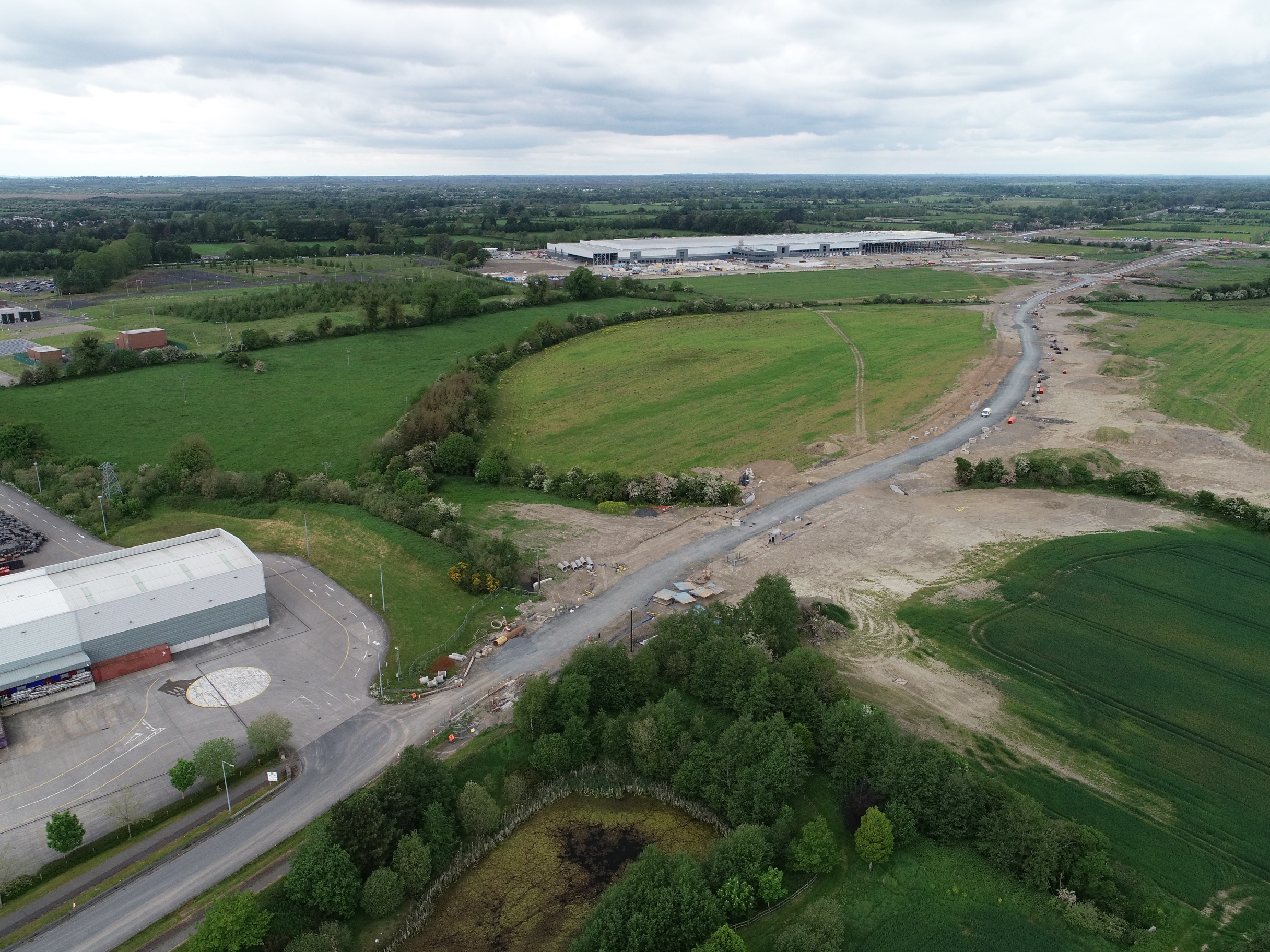 How is drone photography useful?
Drone Aerial Photography and Video are widely used by the Lensmen Team. They offer sky to ground images that were once only available from helicopter or fixed-wing aircraft flight paths. The scope and flexibility of environmentally friendly drone aerial photography and video are truly eye-opening.

Ultra-smooth images from the air, exterior, and interior can be viewed from the ground as real-time footage. The controller, often known as the pilot flies the drone in a designated operating zone, having been granted the required permission from the regulatory authority in Ireland, the Irish Aviation Authority (IAA).
Working with our clients
For internal filming, permission, and cooperation is required from the client or subcontractor before a drone is launched.

After a discussion with a client project manager or owner, we can work on timing, camera angles, and framing of the video or photographic shoot to be set in motion and the assignment can literally take off.

Lensmen combine photography, film, drone aerial views, video, and time-lapse to create vibrant compelling well-crafted visuals.

Some of our clients include major construction companies, property owners & estate agencies, global brands, government departments, semi-state bodies, and SMEs all across Ireland.

Lensmen are compliant and meet all required H&S Regulations. All our staff hold safe passes and are responsible for ensuring H&S standards are applied by all our staff, ensuring the safety of all those on-site during a project.
Safety
We use both DJI T600 Inspire 1 Quadcopter with 4k Video Camera and DJI Phantom 4 Quadcopter w/ 4K HD Camera & Gimbal.

Lensmen always have two members of our drone team on shots, pilots who operate the drone and a spotter who keeps the drone within line of sight and alerts pilots to anything that may interfere with the flight path.

Lensmen pilots and operators/spotters are fully qualified, approved, and have been licensed by the Irish Aviation Authority (IAA). They are licensed to operate commercially in the Republic of Ireland and have aerial work permission to conduct commercial operations using drones/UAVs.

We are fully covered with €6.5 million in public liability insurance.

Our pilot has complied and meets all required H&S regulations. All our staff hold safe passes and are responsible for ensuring H&S standards are applied to guarantee the safety of staff and others whilst on site.

Lensmen have four full-time in-house editors doing all post-production editing for both images and HD Video.
If the job was to go ahead…
Firstly, we will need you to send us a letter stating that you are booking us to do the flight and also the Google Maps or GPS Coordinates for the site.

Then, we will send a full flight plan and apply for a licence, which is normally issued in about two to three days.

Unfortunately, we can't guarantee we can go ahead with the flight until we receive our licence application.
Lidl RDC Newbridge, Co. Kildare
Dublin Airport Central Aerial Shoot